Create your website & apps today
To help your business survive the global crisis, we've slashed 80% off our website price.
Get online to continue trading — launch your new prebuilt payment-ready content website right now.
Common Questions
Can I change my plan later on?
Absolutely. You can contact us to upgrade or downgrade your plan at any time.
Is there a 30-day money back guarantee?
Yes! If you cancel your subscription within 30 days of your first payment, and you would like a refund, please contact support and we will happily issue you a refund.
What happens if I want to cancel?
No worries, there are no long-term commitments or complicated contracts. If you decide that SupaPass isn't right for you, you can easily cancel your account at any time.
Can I use my own domain?
Yes. You can use a custom domain. If you don't have a domain, we'll provide you with a free supapass.com (yourdomain.supapass.com) domain name.
Do I need a web hosting account?
No. All SupaPass plans include secure hosting for your digital content. SupaPass uses the best servers and networks to ensure your site and apps are reliable and fast.
Are there any transaction fees?
When you sell your subscriptions using the built-in payments in SupaPass, we don't charge you any type of fee. You can keep all the money you charge for your products aside from the standard Stripe merchant processing fee of 2.9% + 30 cents per transaction for web sales or in the apps Apple and Google's 30% for 'In-App-Purchases'.
Your success is the heart of our service
Clients are earning $100,000s with our website and app software
"This is a game changer for me. Within a week, I'd already earned 10 times more in sales than what I'd invested in the apps!"

Dr John Park, DisrupTek
eLearning Courses
"We couldn't do what we're doing without SupaPass. It's opened up opportunities in a whole new area of our organisation"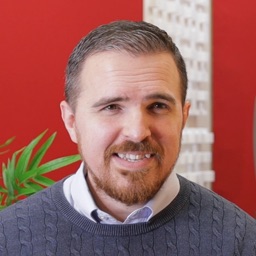 Alistair Moir, History of Advertising Trust
Archive Access
"I'm delighted to have my own branded app to engage directly with my fans and stream content to subscribers."

Matt Hayes, Sports Celebrity
TV & Film
"Client Feedback has been excellent. My only regret is not doing this sooner!"

Joel Thielke, Motivational Life
Fitness & Wellbeing
© 2020 SupaPass. All rights reserved